Staying Power
Town House Books was founded in 1974 by Marilou Kelly because she believed that every community should have a local bookstore. Now, 48 years later, despite the competition and a pandemic, we're still here! Marilou's mission was passed on to current owner David Hunt in the early nineties when she retired and sold the store to him. Heidi Schmidt came on board as store manager and buyer soon after in 1995. David and Heidi have been working closely together ever since to make our store a unique place for people to read, laugh, discover, and converse in the company of fellow book lovers.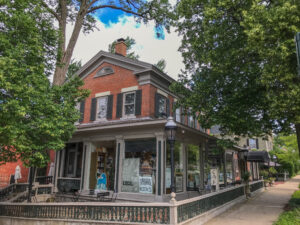 The store is in a charming 1853 house built by the second mayor of St. Charles, Illinois. We are nestled in the beautiful historic downtown. Our shop, with its hardwood floors, chandeliers, old carpets and wall-to-wall books, is a respite for book lovers of all ages. The attached café was added in 1996 to contribute to the inviting ambience of this endeavor. The café space allowed for a wonderful series called "Dinner with the Author" in which we hosted authors—including Julia Glass, Jane Hamilton, Elizabeth Berg and Charles Baxter—for an intimate dinner and reading with an audience of only 40 avid readers. David's spouse, café manager Doug Bella, helped craft each menu to reflect something in the author's work. These events were great fun and a meaningful way to spend time with the author. We were often told, by both authors and attendees, that the dinners were a rare and wonderful change of pace from the typical book signing.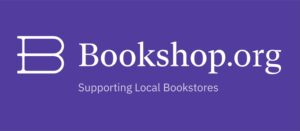 We launched our online bookstore in May 2020 through bookshop.org with the intention of creating a remote shopping experience that would mirror the kind of selection and recommendations that our customers have come to value in our shop. We also started our online newsletter so we could better stay in touch with our customers and provide the more nuanced kind of experience they desire. 
We want to emphasize how our lists are modeled after the kind of instore conversations we have every day that lead to thoughtful recommendations. For instance, after the violence at our Capitol in January 2021, we created a carefully researched and curated list of books entitled Making Sense of These Times that covers racism, the groups behind the violence, poverty, economics, politics, etc.—over 80 books in all—that provide insight into that violence as well as a road forward into a more hopeful future. We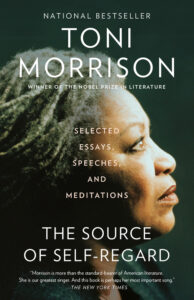 knew many of our customers would be troubled by those events and looking for a deeper understanding of them. Interestingly, our best-seller off that list is The Source of Self-Regard, by Toni Morrison, certainly one of our wisest writers on this and many other topics. We encourage readers to check out our online bookstore and spend some time scrolling through our lists. They are designed to give you a deeper selection in every genre.
In our newsletter we have a regular feature called "Deeper Dives" which also contributes to this understanding of our canon as much more extensive than is popularly represented. Spend some time on our online store and experience a much more engaging and much less commercially-driven browse through our "shelves." Your online shopping experience will be as private and quiet as if you were in our quaint little shop. For anyone who wonders what the difference is between a true independent bookstore and the giants, we say: just give us a try. We believe you'll feel the difference and value the contribution we make to the quality of your reading life. 
Thank you to all our great and inspiring customers!