Anne Michaels, Lily King & More Great Literary Fiction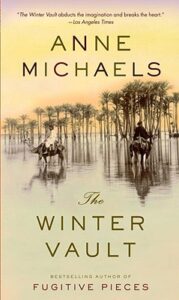 The Winter Vault by Anne Michaels is one of my favorite books of all time. She is best known for her 1998 novel Fugitive Pieces which is indeed gorgeous and was made into a film in 2007. Her new book of poetry, just published September 2020, is called All We Saw. But talk about diving deeper, look into purchasing a copy of a unique collaboration between Anne Michaels and John Berger called Railtracks. If you aren't familiar with John Berger, he was an English art critic, poet, novelist and painter. His novel To the Wedding is unspeakably beautiful and profound, which is true of everything he wrote. My husband is currently reading Berger's Portraits, and I am the lucky recipient of many read-aloud passages!
Lily King's latest novel Writers and Lovers has received good attention but to my mind Euphoria remains her masterpiece. I recently read an older novel of hers called The Pleasing Hour, and English Teacher is worth a read as well if you get on a roll.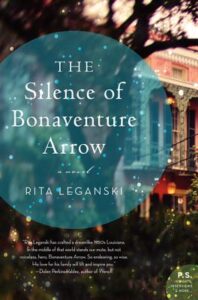 The Silence of Bonaventure Arrow by Rita Lenganski and The One-in-a-Million Boy by Monica Wood are lesser known books that we have on the front counter as favorites. They both have so much good in them, and especially the ending chapter of The One-in-a-Million Boy is one of my favorites in recent memory.
Happy Reading!