"Our society is much more interested in information than wonder, in noise rather than silence… And I feel that we need a lot more wonder and a lot more silence in our lives."
–Fred Rogers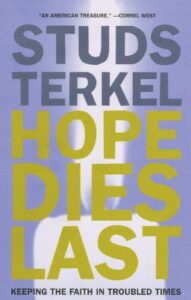 Entering these weeks of holiday celebration, but not exempt from the threat of Covid and so many other challenges going on in our world, I sometimes wonder what those who are no longer with us would make of our current situation.
How would Fred Rogers convey a sense of assurance to his very young and vulnerable viewers in light of recent displays of hatred and violence? Who would Charles Kuralt or Studs Terkel interview to bring us some perspective? How do any of us make sense of our world and cope with such disturbing realities? Perhaps that's what we have in common as readers: we turn to books for understanding, affinity, and illumination.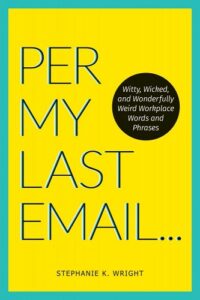 One sales trend we've seen since the beginning of the pandemic is a spike in interest in books of, for lack of a better phrase, the wisdom of our elders… Toni Morrison, Robin Kimmerer, James Baldwin, and others. Sometimes we look back in order to look forward.
Another trend might be described as whimsy or humor. For instance, a book of Groucho Marx letters continues to sell well without any national marketing campaign. Sometimes nothing is more important than heartfelt laughter.
There is a kind of authority to a book in your hand, not found in most objects so familiar to us these days: phones, keyboards, touchscreens, remotes. We get the feeling with a book: magic might just happen. The possibilities open before us in reading as perhaps in no other way. Also, there's a comfort in being able to pull a book off a shelf, that you haven't touched in years, and know that the content will still be there, underlined and dog-eared, waiting for you to reread or to share with a friend. And there are few things sweeter than watching a child grasp a favorite book that has been read again and again—and even yet again!
While most of us spend our days at work on one screen or another, there is a calm, wonder and pleasure to this "book-in-hand" part of life. Maybe you feel the same? We hope to keep helping you find the right books for yourself and for giving to others.
Happy Holidays & Happy Reading!
Patricia Toht
A festive read-aloud brimming with all the joy and excitement of Christmastime — beginning, of course, with picking out a tree! Joyously drawn and rhythmically written, this celebration of family, friends, and the holiday season is as merry as the tradition it depicts.
Dawn Turner
A "beautiful, tragic, and inspiring" (Publishers Weekly, starred review) memoir about three Black girls from the storied Bronzeville section of Chicago that offers a penetrating exploration of race, opportunity, friendship, sisterhood, and the powerful forces at work that allow some to flourish…and others to falter.
Fred Rogers
Culled from Fred Rogers' speeches, program transcripts, books, letters, and interviews, along with some of his never-before-published writings, The World According to Mister Rogers is a testament to a man who served as a role model to millions–and continues to inspire us all with his legacy.
James Oseland
A definitive user's guide that unlocks the secrets to real Parisian cooking, while the beautiful photography tells the tale of the world's most dazzling food city. Seasoned cooks and beginners alike will be inspired by this authoritative and delightful book, a new classic for everyone who loves Paris.
Groucho Marx
The Groucho Letters exposes one of the twentieth century's most beloved comedian's private insights into show biz, politics, business, and, of course, his illustrious personal life.
Robin Wall Kimmerer
As a botanist, Robin Wall Kimmerer has been trained to ask questions of nature with the tools of science. As a member of the Citizen Potawatomi Nation, she embraces the notion that plants and animals are our oldest teachers.