"I don't believe there's such a thing as ordinary life. I think all life is extraordinary."
–Hilma Wolitzer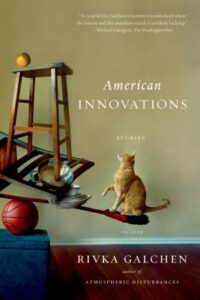 With November here and the busyness of the upcoming holiday season nearly upon us, it can become more difficult to concentrate on reading. When we still crave that daily nourishment, short stories can be a great answer.
I've been reading a unique collection of short stories by Rivka Galchen called American Innovations. These are stories that are "secretly in conversation" with several canonical stories and poems but reimagined from a female perspective. They are witty and lyrical and are a great addition to the ongoing dialogue about the influence of the male/female voice in literature.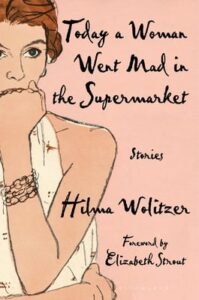 In a recent newsletter I mentioned the wonderful new collection by Hilma Wolitzer called Today A Woman Went Mad In The Supermarket. Wolitzer is ninety-one years old now and some of these stories were written in the 1960s and 70s. I am impressed with how well they hold up, how funny and timely, finishing with a touching story written in the early months of the Covid pandemic. Elizabeth Strout wrote the foreword and fans of Strout will detect her debt to Wolitzer's influence, especially in her formation of characters that are woven in and out of a loosely linked narrative.
Two other masters of short fiction you may want to consider are The Enchanted Night: Selected Tales by the great Hungarian writer Miklós Bánffy and Collected Stories by Shirley Hazzard who you may know from her novel The Great Fire. Both writers belong on your shelf if you want to explore short fiction more deeply.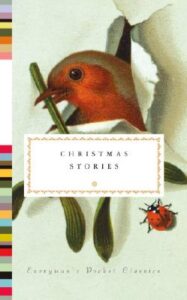 Finally, one other short story collection I want to mention for the season is the Everyman classic collection of Christmas Stories, packaged beautifully for gift giving or to enjoy for your own special tradition. This is a perfect treasury of short fiction by great writers of the past two centuries.
For a wide selection of available short stories, including such favorites as Wallace Stegner, Alice Munro, Tillie Olsen, Jhumpa Lahiri, and Raymond Carver, visit our online bookshop.
Thank you for being such extraordinary customers, and for keeping us inspired in our work.
Happy Reading!
Clare Chambers
Both a mystery and a love story, Small Pleasures is a literary tour-de-force in the style of The Remains of the Day, about conflict between personal fulfillment and duty; a novel that celebrates the beauty and potential for joy in all things plain and unfashionable.
Jane Goodall
A series of engaging conversations and fascinating stories that Goodall hopes will touch the heart as well as the mind, with Abrams teasing out her thoughts and ideas. Goodall explains that hope is a 'human survival trait' that requires 'action and engagement.'
Liza Gershman
What's not to love about homemade pies and cakes, jams and jellies, pickles, preserves, and sweets! County Fair weaves together a celebration of classic, prize-winning regional specialties, secret tips for stocking your pantry, and the legacy of an American institution. Just in time for your holiday feasts!
Ernest Hemingway
Hemingway's beloved classics are accompanied by fresh insights from renowned writers around the world—Mario Vargas Llosa, Edna O'Brien, Abraham Verghese, Tim O'Brien, and Mary Karr. Tobias Wolff's introduction adds a new perspective to Hemingway's work.
Jigsaw Puzzle
Sometimes you just need to escape the everyday and what better way than with a charming puzzle. Featuring a beautiful image of a well-loved library, this jigsaw puzzle would make a great gift for the book-lover in your life. Puzzles are one escape that have no serious side effects and that you can share with loved ones.
Shirley Hazzard
Hazzard speaks to the decline of the hero as a public figure in Western literature and affirms the ongoing power of fiction to console, inspire, and direct human life, despite—or maybe because of—the world's disheartening realities. Cementing Hazzard's place as one of the twentieth century's sharpest and most versatile thinkers.