April, The Cruelest Month?
Maybe, if you hate poetry or spring or flowers. We'd be remiss if this month, in addition to honoring poetry, we didn't honor World Autism Month. We created a new list, Autism Library, to help us all celebrate these incredible and valuable members of our community. The books you'll find here have something for siblings, parents, educators, coworkers, and anyone wanting to take their understanding to a deeper level. My sister, Holly, has spent her 30 year career as an educator specializing in this area. We dedicate this list to her lifelong devotion and in recognition of the difference a passionate teacher makes.
Of course, April 22nd is Earth Day and we love celebrating the mother we all have in common. Our list, Earth Day, Every Day, brings together classics like Muir, Bartram, Leopold and Thoreau with our own generation's contribution from Helen MacDonald, Edward O. Wilson, Robin Wall Kimmerer, Bernd Heinrich, Paul Gruchow, and many others.
Deeper Dive Into Poetry
While our last newsletter focused on welcoming those new to the love of poetry, we wanted to also provide those of you already smitten with some gems you may have missed. These and many others can be explored through our Poetry Is Not A Luxury list at our online store.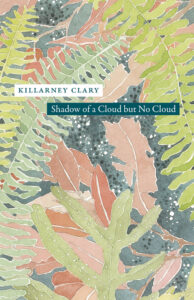 Shadow of a Cloud But No Cloud, by Killarney Clary—The draw of these mysterious poems is irrefutable. One of the finest collections of prose poems in the past decade. Though prose poems may not always look or sound like a poem, there's no doubt with Clary that you're still experiencing poetry.
Darkness Moves: An Henri Michaux Anthology, 1927-1984, by Henri Michaux—This collection brings together a great representation of his work as well as some of his paintings. The Belgian-born poet is so original and playful—and to our great relief, he never tries too hard. Humor is always at the edge of things as the most plausible of salvations. In 1965 he won the grand prix national des Lettres, which he refused to accept, a natural response for this most independent poet.
Selected Poems 1965-2000, by Merrill Gilfillan—If you love nature and language, here's a writer for you. It is a whole world that he gives you. His knowledge of nature and ability to articulate that into prose and poetry with such intense vividness and immediacy makes his books so companionable you may always keep one within reach. His work is especially meaningful to people interested in birdwatching, travel writing, and contemporary indigenous life.
More Poetry Anthologies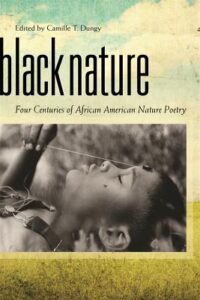 A great way to discover new poets is through poetry collections like the following:
Happy Reading!