Literature's Secret Superpower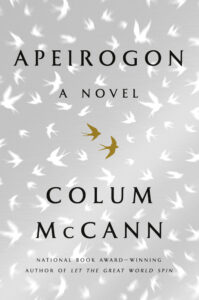 …And then I saw it, she had a picture of her daughter clutched to her chest. She walked past me. I couldn't move. And this was like an earthquake inside of me: this woman had lost her child. It maybe sounds simple, but it was not. I had been in a sort of coffin. This lifted the lid from my eyes. My grief and her grief, the same grief.
–from Apeirogon by Colum McCann
How naturally empathy comes to us through literature. The secret superpower of literature is that we are drawn into being someone else. Great writing pulls us into someone else's experience. Often without noticing, and before we can resist change, we have already been changed. And who wants to resist such a beautiful and engaging ride anyway?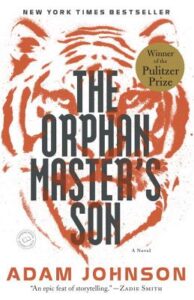 My understanding opened to Japanese culture through Issa, South Africa through Alan Paton, French culture through Alexandre Dumas, Chile through Pablo Neruda, and Spain through Frederico Garcia Lorca and Antonio Machado. I'll never forget reading The Orphan Master's Son for a glimpse into life in North Korea, as well as Min Lin Jee's novel Pachinko for a sweeping, multigenerational story of a Korean family living through the twentieth century. Most recently, Apeirogon has provided me with a more profound understanding of the painful Palestinan/Israel situation.
I discovered the brilliant British Pakistani novelist Mohsin Hamid with the publication of Moth Smoke in 2000. Since then, he has continued to reveal the political and personal dilemmas of the Pakistani experience in unique and sometimes startling ways with The Reluctant Fundamentalist, How to Get Filthy Rich in Rising Asia, and most recently, Exit West. I highly recommend all of these titles.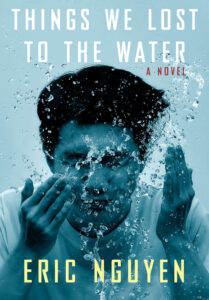 I'm currently reading the newly published Things We Lost to the Water by Eric Nguyen, a moving novel about an immigrant Vietnamese family. As I read I am also reminded of the poetic and poignant little book by Thanhha Lai titled Inside Out and Back Again. Both give me a chance to imagine what it is like to arrive in the U.S. from a far away place, with little more than hope to guide the way.
As I mentioned in a previous newsletter, my sister has spent her professional life working with autistic children. Through her I've come to appreciate the many unique gifts this population offers. Temple Grandin's Thinking in Pictures gives an amazing insight into the distinctive working of the autistic brain.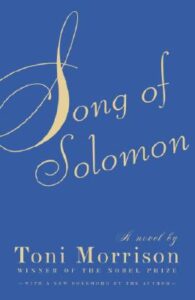 And I can't talk about literature as a superpower without mentioning Toni Morrison. Her body of work has been one of the most powerful and beautiful influences I can think of for readers of every culture.
Literature provides so many opportunities to understand and appreciate each other more deeply. It is the secret and not-so-secret superpower that can help erode the walls that divide us.