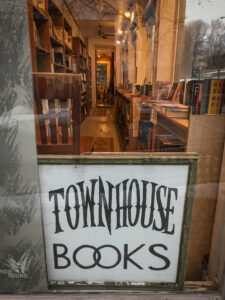 The big news is that we still get to be here! So many indie bookstores were lost during the pandemic. We have you to thank for seeing us through this unprecedented year. So, what's new is getting to be the same old store we have been since Marilou Kelly first opened the doors way back in 1974. To survive this recent challenge though and to continue to serve you, even when our doors were closed, we expanded our services in a number of significant ways:
Shopping Online: In May 2020 we opened our online store through the exciting new initiative Bookshop.org. Through our store portal you can browse our staff-curated lists to find the latest and best books in any category. While an online store can never replicate being face-to-face with us, we work hard to make it as viable and rich an experience as possible.
Audio Books Online: Along with opening our online store, we partnered with Libro.fm to give you access to a great selection of audiobooks.
Newsletter: In September 2020 we began publishing an online newsletter offering book recommendations and other helpful information related to shopping in-store or online.
Social Media: Since March 2020 we amped up our activity on Instagram and Facebook to offer even more helpful and timely book-related content. In October 2020 we began a Monday morning poem posting to help you get your day started off right.
Website: In August 2021, after 20 years we redesigned our beloved old website to be more effective in serving you. The new site ties in more seamlessly with all our various ways of staying in touch.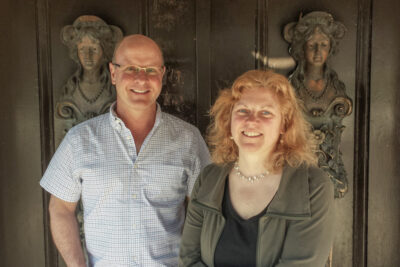 We love talking books with you in person and helping you find your next great read or perfect gift. That's what we live for. Now we're learning to have similar "conversations" and "interactions" with the new tools technology provides. Please, let us know what your experience is as we move down this road together. And thank you so much for sticking with us!