He took the suffering human race,
He read each wound, each weakness clear;
And struck his finger on the place,
And said: Thou ailest here, and here!
–Matthew Arnold
This excerpt from the poem "Memorial Verses" was written by the great poet and cultural critic Matthew Arnold in 1850 as a homage to the poets and thinkers who had gone before him: Goethe, Byron, Wordsworth.
When we face the realities of difficult cultural times, there is comfort that comes from those who have gone before—those poets and writers who offer us a vision of ourselves and our world that clarifies and reassures us in our experience.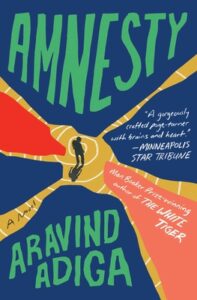 I enjoyed talking with a friend recently as we pondered how a story written about a 1960's housewife could find such lodging in our hearts and minds. Or for that matter, a novel about an undocumented immigrant living in Australia, or a doctor working in a rural village in Chechnya, a farmer in China in the early 20th century, a heartbroken father in contemporary Palestine, or a young American woman visiting Syria in 1915.
My friend said, "I have nothing in common, but I'm loving it." I think that while we seemingly have nothing in common with the circumstances of many of the characters we read, we actually find a great deal to which we can relate. So there it is again—literature's secret super power, empathy.
But it isn't just that reading other people's stories helps us to empathize with them, it's that we also find rejuvenation for our own lives through them. Creating a world of understanding isn't only about helping others, it is the reality that we help ourselves along at the same time. The reward is mutual. We feel less alone. We have been given the gift of human understanding. Maybe we'll be okay after all.
Telling ourselves stories and listening to others' stories helps us conjure courage and reminds us of situations in which we may have prevailed despite difficulty. I'm thinking of a wonderful novel called When the Elephants Dance that takes place in the Philippines during WWII. While the Japanese and Americans were warring over those Islands, the civilians took shelter. From the opening paragraph:
Papa explains the war like this: 'When the elephants dance, the chickens must be careful.' The great beasts, as they circle one another, shaking the trees and trumpeting loudly, are the Amerikanos and the Japanese as they fight. And our Philippine Islands? We are the small chickens.
During their time underground they tell each other stories in Scheherazade fashion, to bring cheer, to distract from pain and fear, and to incite fortitude. Stories within stories.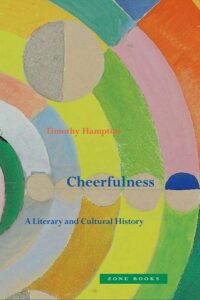 I recently came upon a new nonfiction book entitled Cheerfulness that explores this modest and overlooked emotion of good cheer in our literary and cultural history, revealing: the importance of lightness of mind under the pressure of catastrophe.
In times of difficulty and transition, be it personal or cultural, there is much to be found in the poets and writers who "read each wound." Whether their circumstances seem similar to ours or not, across generations, gender, sexual orientation, race and creed, we may find wisdom, humor, and encouragement in the artful telling of tales and imaginative verse.
Please visit our lists of hand selected staff favorites for additional suggestions.
Happy Reading!
Barefoot Days… Books For Kids
Our Kids' section is teeming with new books for summer reading and activities. Stop by our St. Charles location to have a look and enjoy a treat from the cafe on our outdoor patio. Or browse our updated lists online to have books sent directly to you or someone you care about. Introduce a child or tween to a lifelong friend through the gift of a book.