Not Lost In Translation… Reading The World
Translation is not a matter of words
only: it is a matter of making
intelligible a whole culture.
–Anthony Burgess
As a reader and bookseller I have long marveled at the work translators do in bringing the art and language of other cultures to our doorstep. With their own unique artistry, they give us access to the stories, poetry, and letters of cultures so different from our own. We are all familiar with the phrase lost in translation, but the gifted translator prevents that from happening. In a time when we are enjoying the inclusion of other cultures more than ever, the work of the translator is paramount.
I think of translators as the shadow authors of the texts they bring to us. Unsung heroes, they are barely acknowledged and rarely remembered, yet without them there are literally whole worlds of literature and knowledge that would be closed to us, from ancient Greek texts to Russian classics, to modern poetry, novels, and letters. So much would be unreachable without them.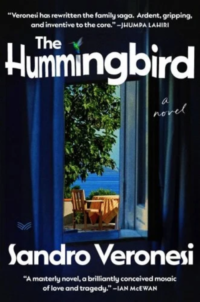 Fine translations give us a thorough glimpse into lives that are lived differently from our own. Varied traditions, idioms, sexual mores, and even the flora and fauna of another country are brought to life. I am grateful to have come across a few outstanding publishing imprints like HarperVia, Europa, Penguin Classics, and NYRB that focus on bringing translated international titles to English speakers.
Just to share a few favorite examples, there is the astounding Italian novel, The Hummingbird, by Sandro Veronesi, a beautiful saga of the tumultuous but well lived life of a Florentine named Marco Carrera. Likewise the incredible world of Janina Duszejko in Drive Your Plow Over the Bones of the Dead, by Nobel Prize winning Polish author Olga Tokarczuk would have been inaccessible to me if not for this work of translation.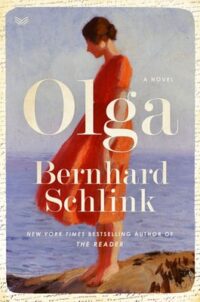 A Single Rose is the captivating story of a middle-aged French woman following a mysterious itinerary in Kyoto designed by her deceased Japanese father whom she never met. And I fell in love with the unforgettable Prussian character of Olga, by German author Bernhard Schlink: "I think of Olga… when someone happily tells me that they have found the person with whom they can be silent. It feels good to have a connection with another and not have to perform or entertain them."
And then there is the work of so many beloved international poets: Zbigniew Herbert, Antonio Machado, Edith Sodergran, Tagore, Basho, Frederico Garcia Lorca… the list goes on and on.
Perhaps we are always looking for new ways to understand the world and our lives within it. Maybe it is our own lives that are being translated back to us in a language coherent and fresh, our first language, the human language of emotion and affinity, or as Blake wrote it, "innocence and experience."
In another life I would wish to be able to read a multitude of languages, to spend my time mining the literary riches of other cultures for myself. But this time around I simply celebrate the work that others so skillfully have accomplished and that affords me such bounty. I hope you will share in it! Please take a look at our growing list of favorite translated titles.
Happy Reading!