Mysterious and little known organisms live within walking distance of where you sit. Splendour awaits in minute proportions.
–E. O. Wilson, Biophilia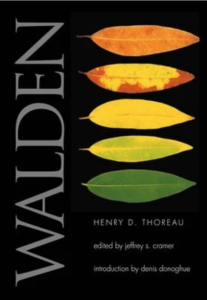 May is a euphoric time of year to ramble out into nature, to get a view of our tiny and beautiful warblers and other birds on their spring migration and to witness the return and welcome unfurling of all that is familiar. Whether hiking or fishing or kayaking or just wandering on a park path, we want to celebrate the books that help us enjoy nature's bounty, especially those that have been written so eloquently, with the fervor of the genre's greats: Thoreau, Bartram, Muir, Leopold, Carson, Eiseley, Abbey, Lopez, Gilfillan, Nelson, Kimmerer….
"The waiting can be a long process, but stillness and patience are the needle and thread that stitch us into nature." -Miriam Darlington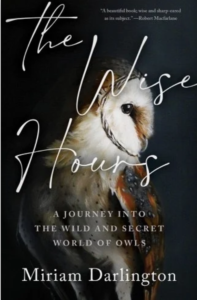 British writer Miriam Darlington joins that spirit of reverie and devotion with her great new book, The Wise Hours, A Journey Into the Wild and Secret World of Owls. She weaves together rich scientific material with her own lyrical prose descriptions of encounters with owls. Another thread that adds poignancy to the book is how she includes a family crisis that unfolded during the interlude of her research and writing. A final delight is the profusion of distinctly British words sprinkled throughout that add their own spice: furze, whickering, bracken, fossick, tussocky moor, sprainted, ruckling and so on. A truly wonderful read for anyone who has ever wondered about these mysterious birds.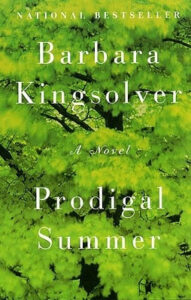 In addition to this wealth of non-fiction nature writing, there is also much classic and contemporary fiction writing that would be inconceivable without the overarching presence of nature, from Herman Melville's Moby Dick to Barbara Kingsolver's Prodigal Summer, which has been described as "a hymn to wildness."
"Mental health experts corroborate it: we need trees and grass and birds to keep us sane. But it isn't just that we need the grass and the crows and the wind in the trees, it is that we need that emotional identification with the wild." -Miriam Darlington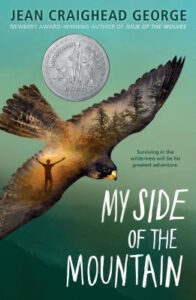 As a kid growing up walking the sidewalks and limestone park trails of my hometown, reading My Side of the Mountain gave me an early taste of the wild and an alliance with the untamed. My brother and I read it again and again, admiring the ingenuity and resourcefulness of young Sam Gribley, who runs away from his crowded home in NYC to the Catskill Mountains. He embarks on an adventure that has captured the imagination of generations of children—a huge hollowed out hemlock tree for shelter, a young falcon to train for hunting, pancakes made from acorn flour; in essence, finding in nature all the resources he needs to thrive. The great gifts of nature and literature coalesce in such writing.
"This must be the warbler migration," I said, and I laughed because there were so many birds. I had never seen so many. My big voice rolled through the woods, and their little voices seemed to rise and answer me.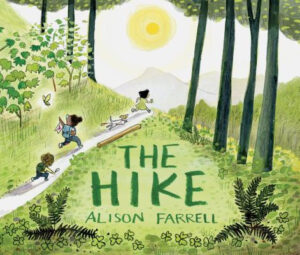 Explore many more nature books for kids that will inspire and delight any child in your life.
Also please visit our wide offering of titles on lists such as Earth Day, Every Day, Birder's Delight, and Field Guide Heaven that celebrate the natural world.
Happy Reading!