"I am your own way of looking at things," she said. "When you allow me to live with you, every glance at the world around you will be a sort of salvation." And I took her hand.
-William Stafford, When I Met My Muse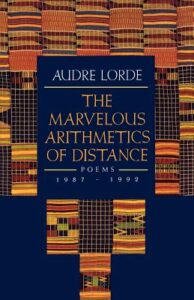 One definition of poetry is any essential language, song or speech. Essential implies that this is language that matters, it's not peripheral. As Audre Lorde said: Poetry is not a luxury. Nothing else does for us what poetry does. You might say poetry is one of our preeminent human needs and gifts.
Poets represent our best hope for inventive thought and fresh language to reinvigorate our discourse and daily reality.
Sir Philip Sidney in the 16th century, and Matthew Arnold in the 19th century each argued at length for the importance of poetry due to its freedom from rational thought and therefore its unbound creative power. When the Greeks call the poet 'maker,' from the word poiein, poets are elevated to a position in which they create their own form of truth and original knowledge.
Matthew Arnold went so far as to say that poetry was necessary to "interpret life for us, to console us, to sustain us. Without poetry our science will appear incomplete."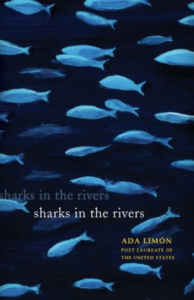 Poetry shifts the authority from without to within, from institutional or societal pressure to your own preference—what all your senses are telling you. Poetry never pushes or cajoles but instead draws you in, appeals to the full spectrum of your experience and knowledge and taste. Poems want you to find your own way. They attract your peace of mind and dignity. They care for some hidden part of your life that no one else may have noticed.
…the way I remember the name forsythia is that when my stepmother, Cynthia, was dying, that last week, she said lucidly but mysteriously, More yellow. And I thought yes, more yellow, and nodded because I agreed. Of course, more yellow. And so now in my head, when I see that yellow tangle, I say, For Cynthia, for Cynthia, forsythia, forsythia, more yellow…
It's also a relief to know that poetry is meant to be enjoyable, even fun. In recent years many stand-up comics have functioned as the jesters and bards of old. Shakespeare wrote comedies after all, and poets like Billy Collins, Ron Padgett, James Tate, Russell Edson and Ron Koertge bring humor to bear on our modern condition. At its best, poetry has always been relevant, high-spirited and engaging.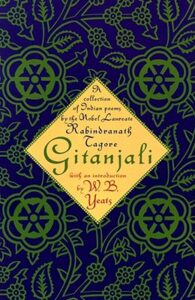 Poetry is not just one thing, it is as many things as we are, coming in all shapes and sizes, and from many different cultures. From book length epics like Beowulf or Homer's Odyssey, to the 14 lines of Shakespeare's sonnets, to the 17 syllables of Basho's haiku, poetry broadens what we think of as "we."
As the story goes, Irish poet W.B. Yeats was visiting India and "was amazed to discover the women in the tea fields singing the songs and poems of Rabindranath Tagore." This experience made a deep impression on him, making him aware of the importance and impact of Tagore's work. We find this kind of cross-cultural awareness all throughout the poetic tradition.

A mind all logic is like a knife all blade.
It makes the hand bleed that uses it.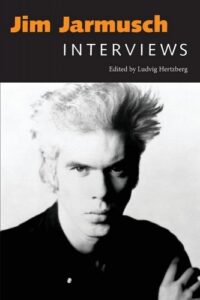 While poetry can help us find solace, express love, and give us words when we are overwhelmed by beauty, it also can occur in our simple everyday observations, as depicted so wonderfully in the 2016 film Paterson. The movie pays homage to the great 20th century poet William Carlos Williams while incorporating the poetry of contemporary poet Ron Padgett (and one poem by writer/director Jim Jarmusch). The story is about a bus driver in Paterson, NJ who moves through his apparently unremarkable days letting poems form as he pays attention to the subtle sights and sounds of everything around him.
I imagine that the much loved poet/teacher William Stafford would have delighted in watching Paterson's poetic revelations unfold. In his classic book Writing the Australian Crawl, Stafford muses over this impulse in writing.
"You know, when we are kids we make up things, we write, and for me the puzzle is not that some people are still writing, the real question is why did the other people stop?"
If you're interested please take some time to browse our Poetry Is Not A Luxury list online or stop by the store to visit our poetry section. Also, we post a Monday morning poem on Instagram and Facebook to help start your week off on the right foot.
I hope all of you find a significant poem or two for your life, something to tuck away in your mind or pocket as a reminder of, as Cynthia Rylant says, "what you are and what you find beautiful."
Happy Reading!