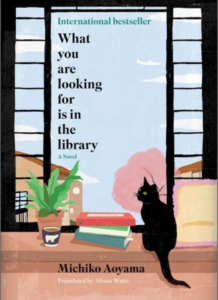 I'm working on a full September newsletter for publication later this month, but in the meantime I didn't want the arrival of What You Are Looking For Is In The Library to go unnoted, as well as some standout paperbacks that are newly available.
This delightful, wise little novel is about finding your way in the world no matter what your age. It is told through a series of five chapters that each feature a character who is experiencing some kind of transition in their life and who finds direction through the curious yet timely recommendations of a librarian at a local community center. The characters make cameo appearances in each other's stories in a charming way that brings coherence to the novel, and you will never forget the formidable yet generous Ms. Sayuri Komachi.
A broad smile lit Ms. Komachi's face. "You may say that it was the book, but it's how you read a book that is most valuable, rather than any power it might have itself."
Also, with so many books being published each year, there are titles that I feel are overlooked when first published in hardcover. Here are a few worthwhile titles that I'm hoping will find another life now in their paperback editions.

Last October I wrote a newsletter featuring the wonderful story collection by Banana Yoshimoto called Dead-End Memories. With the publication of the paperback edition this month it is one of those I would like to draw attention to again.
I have read and reread these modest, insightful, beautiful stories and enjoyed them for their sagacity and the calm they cast. I hope everyone I know will read and enjoy them.
This life seemed simple at first glance, when in fact it existed within a flow that was far bigger, as vast as the seven seas.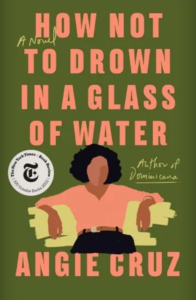 It's not often that I find a novel, like How Not To Drown In A Glass of Water, that is this comical but also so deeply moving. Meet the somewhat unreliable, hilarious, irrepressible narrator, Cara Romero, as she recounts her story of fleeing the Dominican Republic and finding her way to the United States. It is a story of humor and struggle, tenderness and friendship, for as Cara reminds us, "sometimes we need help not to drown in a glass of water."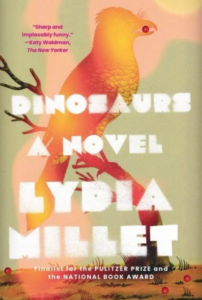 I find Lydia Millet's knack for entwining good storytelling with philosophical pondering to be very engaging.
In this latest novel her protagonist Gil, after losing his great love, spends five months walking from NYC to Phoenix to live in a house he has purchased sight unseen, in a community he knows nothing about. What could go wrong? Gil's encounters with neighbors and his gradual investment in their lives allows us to imagine what restarting a life might look like.
Take a look at our books of note now in paperback list to find more recommendations and please stay tuned for the upcoming September newsletter.
Happy Reading!