O, let us love
Each other's fragile, fragmentary, splendid
Lights, this dark while!
–Sr. Clemente Davlin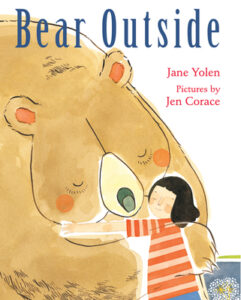 In our culture where identity and the social fabric are constantly being expanded and redefined, it seems fitting to embrace Valentine's Day by acknowledging all of the myriad ways we connect to others, even those that defy categorization. But whether romantic love, affection between friends, the familial bond of siblings and parents, appreciation for a teacher, admiration for colleagues, first love or romance found late in life—love needs tending.
One way of expressing love is by sharing the literature that means so much to us. You may want to commemorate the day by giving someone a book—a favorite novel or a collection of essays or poetry that has informed your life. I have one customer who has started a wonderful tradition of giving a favorite children's book to her close teacher friends on Valentine's Day.
Since I enjoy sending and receiving letters through the mail, another thought that comes to mind is to pass along a collection of letters, either an epistolary novel or a compilation of actual letters. A most endearing and classic example is 84 Charing Cross Road, a correspondence between a bohemian New York City writer/book collector and a straight-laced English antiquarian bookseller who form a hilarious and profound bond in which the intellectual becomes personal and tender.
Meet Me at the Museum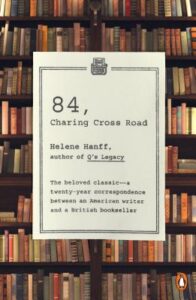 is a great epistolary novel that portrays a unique exchange between a Danish museum curator and an English woman who discover that they share a mutual fascination as well as shared history. And Sandra Cisneros' recent novella, Martita, I Remember You, is a story told through lost letters between friends who bonded as immigrants each pursuing their individual dreams in Paris. There are many more examples included in the lists below.
To continue exploring ideas for  Valentine's Day…
Happy Reading!
Helene Hanff
This funny, poignant, classic love story unfolds through a series of letters between Helene Hanff, a freelance writer living in New York City, and a used-book dealer in London at 84, Charing Cross Road.
Anne Youngson
From 70-year-old debut author Anne Youngson, a novel about a farmer's wife and a museum curator seeking second chances. And from their vastly different worlds, they find they have more in common than they could have imagined.
Sandra Cisneros
"A story of memory and friendship [and] the experiences young women endure as immigrants worldwide." In this masterfully written dual-language edition, a long-forgotten letter sets off a charged encounter with the past.