"My mind to me a kingdom is."
–Sir Edward Dyer (1543-1607)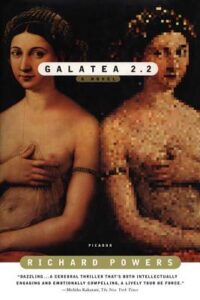 I've been rereading one of my favorite authors, the book that was my introduction to the remarkable Richard Powers back in 1998, Galatea 2.2. The title is an allusion to the Greek myth of a sculptor who falls in love with his creation and begs the gods to bring her to life. Powers' novel is loosely about a floundering fiction writer who, as a visiting professor-in-residence at his alma mater, is drawn into a challenge between the humanities and sciences to see if a computer prototype can be trained to "think" well enough to compete with a human graduate student on a comprehensive literature exam. Through this tale of training and developing an artificial brain, Powers commences to unspool the working of the human mind.
It is incredible to think of Powers writing this novel in 1995, well before the technological advances that we now take for granted. But it is typical of him to be ahead of his time in teasing out the ways in which science and the arts coalesce to help us understand our human experience. His novel Echo Maker deals with a protagonist whose head injury leaves him unable to identify the faces of even his closest relatives. In Generosity he deals with the genetic basis of happiness, and Bewilderment tackles a father's quest to keep his troubled son off of psychoactive drugs by using experimental neurofeedback treatment.
In other words: what makes us tick? And further, at the heart of the inquiry: what makes us human?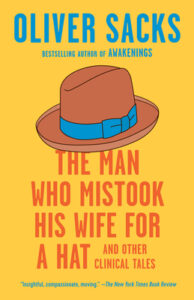 Whether exploring artificial intelligence or a myriad of other topics, Powers' work is vast and intelligent to the point of sometimes seeming impenetrable. But always at its heart are the stories of human beings, written with deep compassion and some wry humor. At a book event of his that I attended years ago, he laughingly offered that his readers could "skip the boring parts" when he waxes a bit too technical for a general audience.
Shifting for a moment to non-fiction, British neurologist Oliver Sacks similarly applies his attention to the workings of the human brain. In books like The Man Who Mistook His Wife For A Hat, Musicophilia, and Hallucinations, he investigates what can be understood about brain function as it relates to behavior and experience. Sacks relates case histories and research that spans topics of memory loss, the effect of music on the brain, consciousness, and many other themes.
Mark Salzamn in his novel Lying Awake explores the topic of sensory distortion when a cloistered nun who is experiencing beatific religious visions discovers that a brain tumor may be the cause of her encounters.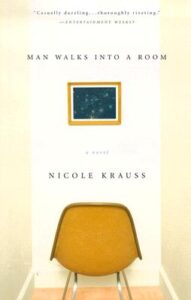 Nicole Krauss broaches this territory as well in her novel Man Walks Into A Room. When her thirty-six year old protagonist has a small brain tumor surgically removed, all of his memories past the age of twelve are eradicated. The brilliant story that follows brings to question the part memory plays in the entire construct of identity and sense of self.
Many of us know someone who has experienced a stroke, memory loss, dementia, trauma, or simply has developmental differences as in the case of autism. From artificial intelligence to the complicated and ever developing understanding of cognition, books like these help us wonder, empathize and learn.
Happy Reading!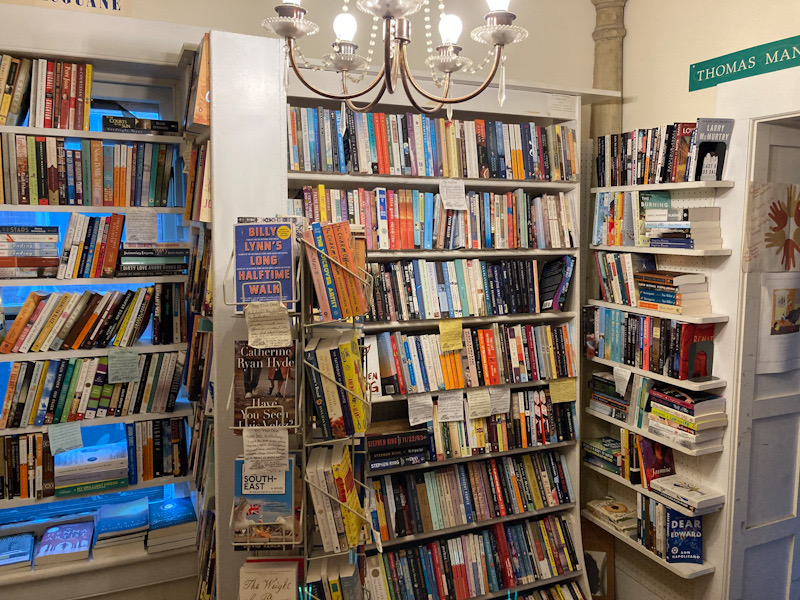 May and June bring graduation celebrations and Father's Day.
For help in finding unique and fitting gifts please visit our lists of recommended books:
Jennifer Egan
The Candy House is a bold, brilliant imagining of a world that is moments away. Egan takes to stunning new heights her "deeply intuitive forays into the darker aspects of our technology-driven, image-saturated culture" (Vogue). The Candy House delivers an absolutely extraordinary combination of fierce, exhilarating intelligence and heart.
Ali Smith
Following her astonishing Seasonal Quartet, Ali Smith again lights a way for us through the nightmarish now with a provocative novel grounded both in the contemporary era and in the uncannily familiar era of the Black Plague. This is a vital celebration of companionship in all its timeless and present, legendary and unpindownable, spellbinding and shapeshifting forms.
Helen Humphreys
And a Dog Called Fig is the story of one writer's life with dogs (including a frisky new puppy), how they are uniquely ideal companions for building a creative life, and some delightful tales about dogs and their famous writers. A love song to the dogs who come into our lives and all that they bring–sorrow, mayhem, reflection, joy…
Weldon Owen
Featuring more than 125 classic and contemporary recipes with an emphasis on fresh, seasonal ingredients, Alfresco provides everything you need to know about cooking and serving outdoor-oriented meals.
Jeff Deutsch
From a devoted reader and lifelong bookseller, an eloquent and charming reflection on the singular importance of bookstores.
Jed Perl
As people look to the arts to promote a particular ideology, whether radical, liberal, or conservative, Jed Perl argues that the arts have their own laws and logic, which transcend the controversies of any one moment.