"She was a battered woman now, not a lovely girl; but she still had that something which fires the imagination, could still stop one's breath for a moment by a look or gesture that somehow revealed the meaning in common things."
–Willa Cather, from My Ántonia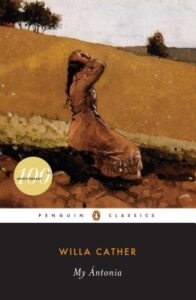 What to say of our varied past, our steps forward, our slips back. Our tenacity, our frustrations, our rewards. Women's History Month. We constitute roughly half of the world's population, yet we function as a minority because of the historical and current oppression and denial of rights all over the world. However, there is still much to celebrate.
We turn to our friends both in times of trouble, and to share our joy. Sometimes those friends can be authors or fictitious characters. We turn to them for a laugh, for their good company, for beautiful writing and for solace. With fiction we are often given fuller access to a person's life than biography or everyday experience allows. I started to think of a few examples and I'm sure you can think of many more!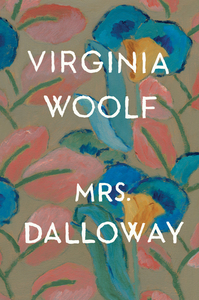 Charlotte Brontë's iconic Jane Eyre comes to mind. As does Virginia Woolf's Mrs. Dalloway, or Orlando, who was a gender fluid character way back in 1928. In Orlando, Woolf was writing about her great love and fellow author, Vita Sackville-West, imagining her in various times, gender and class.
Willa Cather's My Ántonia is an immigrant story of a quietly heroic young Bohemian girl growing to womanhood in late 1800's Kansas. Her story is summarized in the poignant quote above.
Toni Morrison's second novel, Sula, set in the mid 1900's, tells the story of two friends, Sula and Nel, from their childhood through adulthood until Sula's tragic death. As in all her writing, Morrison creates characters whose lives acknowledge the restraints of culture, yet reject anything less than the full human experience.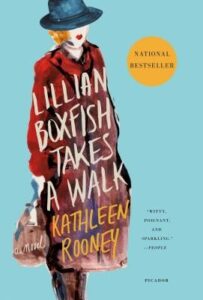 More recently, Kathleen Rooney's indomitable character, Lillian Boxfish, is based upon a real woman named Margaret Fishback who was the highest paid female advertising copywriter in the United States in the 1930s, and published collections of light verse by Dutton & Co. in the 30s.
Finally, the newly published novel Violeta, by Chilean born Isabel Allende, celebrates the remarkable life of a South American woman whose life spans one hundred years. Born in 1920 during the Spanish flu pandemic, the only daughter in a family of sons, her life is shaped by the important events of the century as she carries on with passion, humor and intelligence.
To my mind, these characters and the women who created them were not so much "before their time" as outside of time. They are women who will always find their place in the world, regardless of the era in which they live.
Please take a look at these lists for more titles celebrating Women's History in the Arts and The Female Voice.
Happy Reading!
Great Female Characters for Adults & Kids!
Charlotte Brontë
This updated edition features a new introduction by Brontë scholar and award-winning novelist Stevie Davies, as well as comprehensive notes, a chronology, further reading, and an appendix.
Virginia Woolf
Orlando is, in fact, a character liberated from the restraints of time and sex. Born in the Elizabethan Age to wealth and position, he is a young male aristocrat at the beginning of the story—and a modern woman four centuries later.
Toni Morrison
Nel and Sula's devotion is fierce enough to withstand bullies and the burden of a dreadful secret. It endures even after Nel has grown up to be a pillar of the black community and Sula has become a pariah.
Isabel Allende
This sweeping novel from the author of A Long Petal of the Sea tells the epic story of Violeta Del Valle, a woman whose life spans one hundred years and bears witness to the greatest upheavals of the twentieth century.
Kate DiCamillo
Raymie Clarke has a plan. If she can win the Little Miss Central Florida Tire competition, then her father, who left town two days ago with a dental hygienist, will see Raymie's picture in the paper and (maybe) come home.
Sandra Cisneros
Struggling to find a voice above the boom of her brothers and to understand her place on this side of the border and that, Lala is a shrewd observer of family life.