Dear Friends,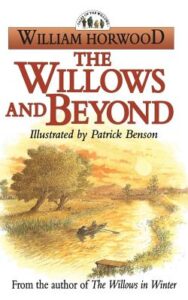 As we near the end of a challenging year I wanted to take a minute from the busyness (and business) of the season to share a favorite holiday passage. This comes from William Horwood's book for children of all ages called The Willows and Beyond. I was skeptical when in 1993 Horwood embarked on a four book continuation of Kenneth Grahame's glorious classic The Wind in the Willows, but please trust me when I say that he maintained the coziness, humor, and conviviality of the Riverbank characters flawlessly, as shown in this dialogue between Mole and Young Ratty:
"What exactly do we have to do at Christmas?"
The Mole said, "Do? We don't have to do anything very much, except think a little of what our friends might want—for we give each of them a gift, don't you see?—and have about us only those things and people and memories that we like and cherish…"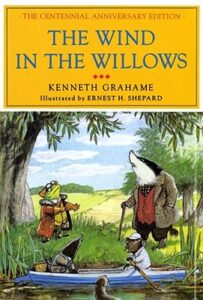 …"Starts a long time back, for Christmas is in our hearts and it's always there, waiting to come forth to lighten the darkness at the turning of the winter solstice. But when does it show its cheerful face once more? Why, I think that's when the Yule log is lit in the fireplace of each and every home in the land, and those gathered there make three silent wishes, one for peace amongst us all, one for contentment to those who have had a struggle to find it in the year just past, and one for themselves, themselves alone… "
Thus did the two animals talk, the Mole bringing forth memories of his happy past with which to whet the appetite of the Young Rat for a better future.
Merry Christmas and Happy Reading!
Heidi Schmidt
Manager/Buyer
Town House Books