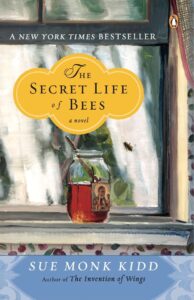 And there they were. All these mothers. I have more mothers than any eight girls off the street. They are the moons shining over me.
—Sue Monk Kidd
This passage from The Secret Life of Bees also brought to mind the protagonist in Mary Ann Taylor-Hall's novel Come and Go, Molly Snow who suffers an unimaginable loss and is taken in by two women who care for her and bring her back to her life.
We all have special women in our lives to thank for their nurturing and mentoring. For some of us it is a mother, for others a grandmother or aunt or a teacher who gave us their attention and made us feel important and cared for. We want to encourage our customers to remember those kindnesses by sharing the gift of a special book with an important woman in your life. We have culled some new titles as well as some old favorites for you to consider:
Please visit our online bookshop for many more titles to choose from. Happy Reading!